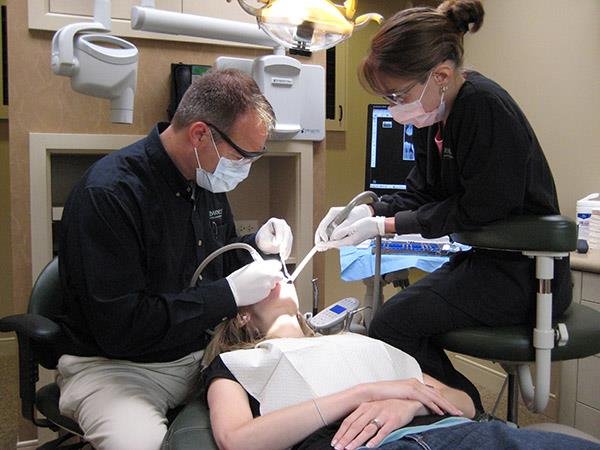 Technology, knowledge, and artistry combine to give you the best result.
We're pleased to utilize the latest dental technologies in our practice. Digital x-rays and CBCT scans allow us to discover and diagnose issues earlier than traditional x-rays. CEREC 3-D technology allows us to do same-day restorations for crowns, veneers and inlays/onlays, in addition to digital impressions. We frequently take courses to learn the latest techniques, technology, and available products. A good dentist and dental team are only as good as their knowledge and ability to artfully create restorations that blend perfectly with your smile.
Cosmetic Treatment Options
A successful smile makeover is a team effort between you and the dentists who treat you. Listed below are several of the treatment options we offer.
Capabilities include:
Bonding to repair small chips or cracks
Crowns & Bridgework to replace large amounts of lost tooth structure and/or missing teeth
Dental Implants for the longest-lasting tooth replacement available today
Inlays & Onlays to fill teeth that have larger cavities
Invisalign Clear Aligners for discreet orthodontic treatment
Porcelain Veneers for repairing larger chips and cracks and reshaping teeth
Removable Dentures or Partials to help you smile again
Teeth Whitening to brighten a faded or discolored smile